If you're a FRIENDS fan, you probably saw the reunion episode and shed tears over how emotional it was. The series is one of the most famous TV shows ever as it was mentioned in the episode it was streamed over 100 billion times across different platforms!
Ever since the Reunion was aired, fans have been honoring the series in their own way, for example, some started to re-watch the whole 10 seasons for the billionth time; so, we wanted to honor it in our own way too.
Here are 12 career lessons we can learn from F.R.I.E.N.D.S
1- It's Never Too Late
Chandler taught us this lesson when it came to changing his career.
We have the biggest example, Miss Chanandler Bong; Chandler shifted his career after nine years of being a "Transponster". He started all over and became an intern in an advertising agency and then he was promoted to a junior copywriter.
This teaches us that no matter how many years we have spent in a career, we can always change it as long as we want a different career path. It also teaches us what Chandler's old job is!
It is never too late to do what you love.
2- You Can Shift Your Career To What You're Passionate About
3 characters proved that following your passion is always the right thing.
As we mentioned, Chandler is the king of changing careers as he became a junior copywriter after spending 9 years in his old job. He eventually made use of his jokes and creativity, which is what he's truly passionate about.
The same goes for Rachel, as she resigned from being a waitress at Central Perk to eventually work in fashion. For someone who didn't even consider having a job, Rachel nailed her career.
Another character we can't forget about, Mike Hannigan. Mike also changed his career from being a lawyer to follow his passion as a pianist.
3- Take Control and Prove That You're Right for This Job
Even though Chandler and Monica faced obstacles in their new jobs, they overcame them and proved themselves.
You have to be aware that sometimes you might face colleagues who will always try to bring you down! Just like when Monica joined Alessandro's and her team bullied her, and just like when Chandler joined the advertising agency and the employees made fun of him because he's older.
Both of them proved that they're worthy of the job and both forced their teams to respect them.
4- Take Opportunities and Don't Let Anyone Brings You Down (Even Your Boss)
Rachel taught us that when she took every chance she could get to improve.
Throughout the 10 seasons, we could see Rachel always looking for opportunities. First, when she worked at Fortuna Fashions and then when Mark gave her an opportunity at Bloomingdale's, she took it.
Second, when she applied for a promotion at Bloomingdale's and her boss Joana ruined it, she confronted her.
Third, when Joana dies and Rachel becomes an assistant buyer, she takes another chance and moves to Ralph Lauren to become an executive.
This teaches us that whenever there's an opportunity, we have to take it.

5- Be Persistent and Never Give Up to Failure
Many characters taught us that but Joey is the best example that taught us to never give up!
Joey went through many obstacles during his acting career, from series being canceled, being a butt-double for Al Pacino, being a 'Bizmol', to working as a waiter, a cologne sampler, and a gladiator at Caesar's Palace. We have never seen him give up, we have always seen Joey going for auditions until he forever remained Dr. Drake Ramoray on "DOOL" aka Days of Our Lives.
Also, Phoebe, even though she's a Masseuse, she had worked many temporary jobs when she was unemployed. We saw her as a customer service agent selling toner, we saw her working with Chandler, and we even saw her working as an extra on Days of Our Lives. But she never gave up on being a masseuse or a singer.
As for Rachel, we have seen her persistence during the whole 10 seasons and even when Gavin took over her job during her maternity leave.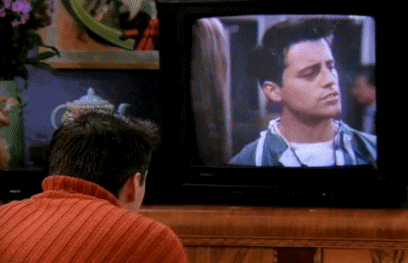 6- After A Bad Job, Always Comes A Good One
Monica and Rachel are the best examples of what they have been through during their careers.
When Rachel decided to get "one of those job things", she started out as a waitress at Central Perk; and even though when she moved to another place she still served coffee, she didn't give up. She moved from serving coffee to work as an executive at Ralph Lauren.
The same thing applies to Monica; when she was unemployed, she worked as a waitress at Moonstruck Diner until the day she became a food critic and then head chef at two high restaurants, Alessandro's and Javu.
So, if you're complaining about your job now, don't worry a good one is on the way, just keep looking.
7- Work on Yourself and Always Improve and Develop Your Skills
Doctor Ross Geller goes from working in a museum to being a professor in college.
Throughout the series we have seen Ross always developing his skills, he went from being a paleontologist at a museum to a professor who holds a Ph.D. teaching at college. We have witnessed Ross's career blooming right from season 1.
Also, even though, the rest of the group always made fun of his job, he didn't care and still kept going achieving success.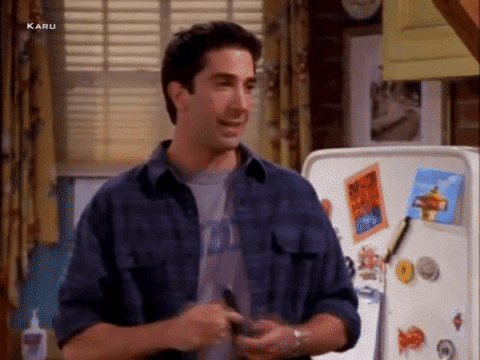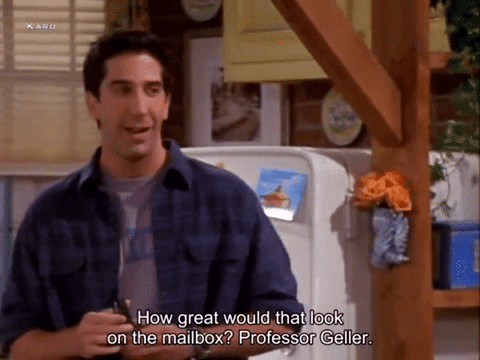 8- Use Your Talents
We have seen that in Monica and Rachel!
Monica's real passion is food and cooking so we saw her becoming one of the greatest chefs as she kept moving from a restaurant to another big restaurant. As for Rachel and her love for fashion led her to a job in Paris! –Even though she "got off the plane", she still had the opportunity-.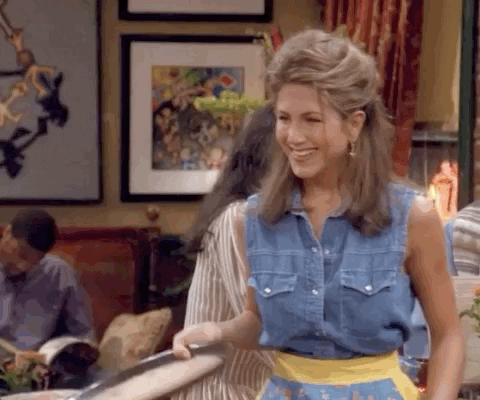 So, talents can actually lead you to somewhere great; you just have to work on them, develop them, and believe in them.
9- Don't Be Afraid to Take Risks
Chandler taught us that taking risks is essential at some point in our careers.
After working in statistical analysis and data reconfiguration, he became a copywriter.
Chandler took a huge risk and quit his old job after reaching a high managerial level. Even though it was a risk and he was unemployed for a while, it paid off. He became a successful copywriter and he went with all his force to invade the advertising world.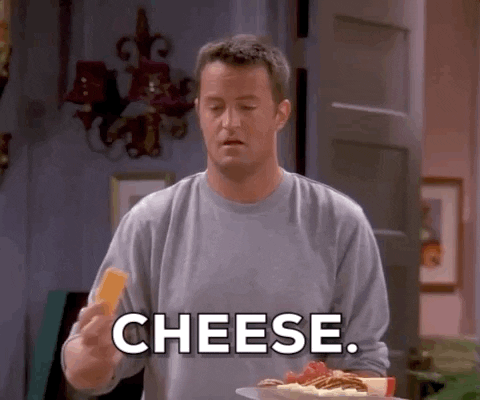 So, risks should be taken and sometimes they can lead you to success.
10- Never Lie on Your Resume
Another example set by Joey!
Don't write something on your resume that you can't do! You won't always find Phoebe saving the day by saying that you're speaking the regional dialect of her French town of Estée Lauder or you won't solve the problem by running away from the dance rehearsals of the play.
Interesting Read ➔ 6 Consequences You Could Face If You Lied On Your Resume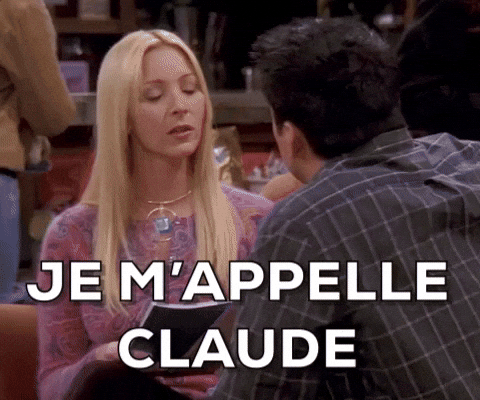 So, stick to your experience and your skills and the right job will come to you.
11- Always Be Creative
Any job requires a little bit of creativity, even in finding solutions. Monica and Chandler's creativity helped them overcome a lot in their jobs.
Chandler proved to be creative when he started her career in advertising; his creativity led him to be a junior copywriter. Also, Monica came with creative solutions when she was asked to cook something with Mockolate –Even though it didn't work out-.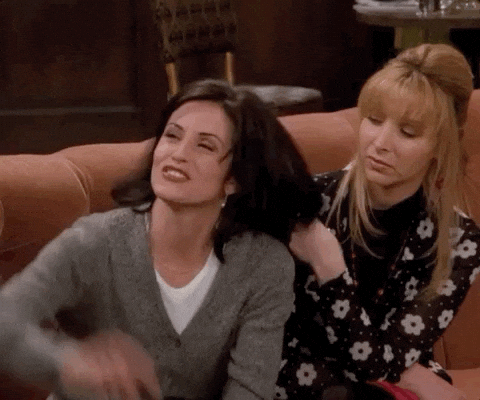 12- Follow Your Passion Even If You're Passionate About Two Different Things
You probably guess the character right, it's Phoebe.
For the whole 10 seasons, we have seen Phoebe as a brilliant masseuse as it was her steady job that earns her money and on a side, she's a singer and a guitar player.
So, the lesson here is that you can work in a field that you're passionate about and you can still follow another passion; you can have more than just one talent and more than one passion and you can follow them all.
You can be the owner of your own 'Smelly Cat'.
Share with us what Friends had taught you and how you felt when you watched the reunion episode.