It's that month of the year when the world's biggest tech companies come out of their giant tech parks to present us with their newest work and updates. Just a week ago, we had Facebook's Mark Zuckerberg laughing as he announced to the world that the world's largest social network was jumping into the dating pool, and now we have Google tricking us to talking with machines.
Google's annual developer conference is full of fun additions to their Android OS, Google Assistant and other apps.
Google continues to provide support in helping healthcare professionals all around the world, such as enabling doctors to note if patients are at risk of cardiovascular issues through retina scans through AI.
Google's machine learning is also helping the hearing-impaired understand people who are arguing over each other.
Google's updates aren't only on their continuing path to helping people through technology and medicine, but also how much they have integrated AI into their apps and operating system (OS) Android.
Android P; a simpler OS that focuses on your "digital wellbeing"
Android P may not have its name revealed yet, but everyone seems to be excited to find Google's newest update for their mobile operating system.
The now classic 3-button system gets cut off for a brand-new redesign, with Google opting for one button that does it all. Swiping up will now lead you to the overview screen (where your open apps are) which will also be horizontal, similarly to Apple's IOS. Another swipe up will show you all your apps.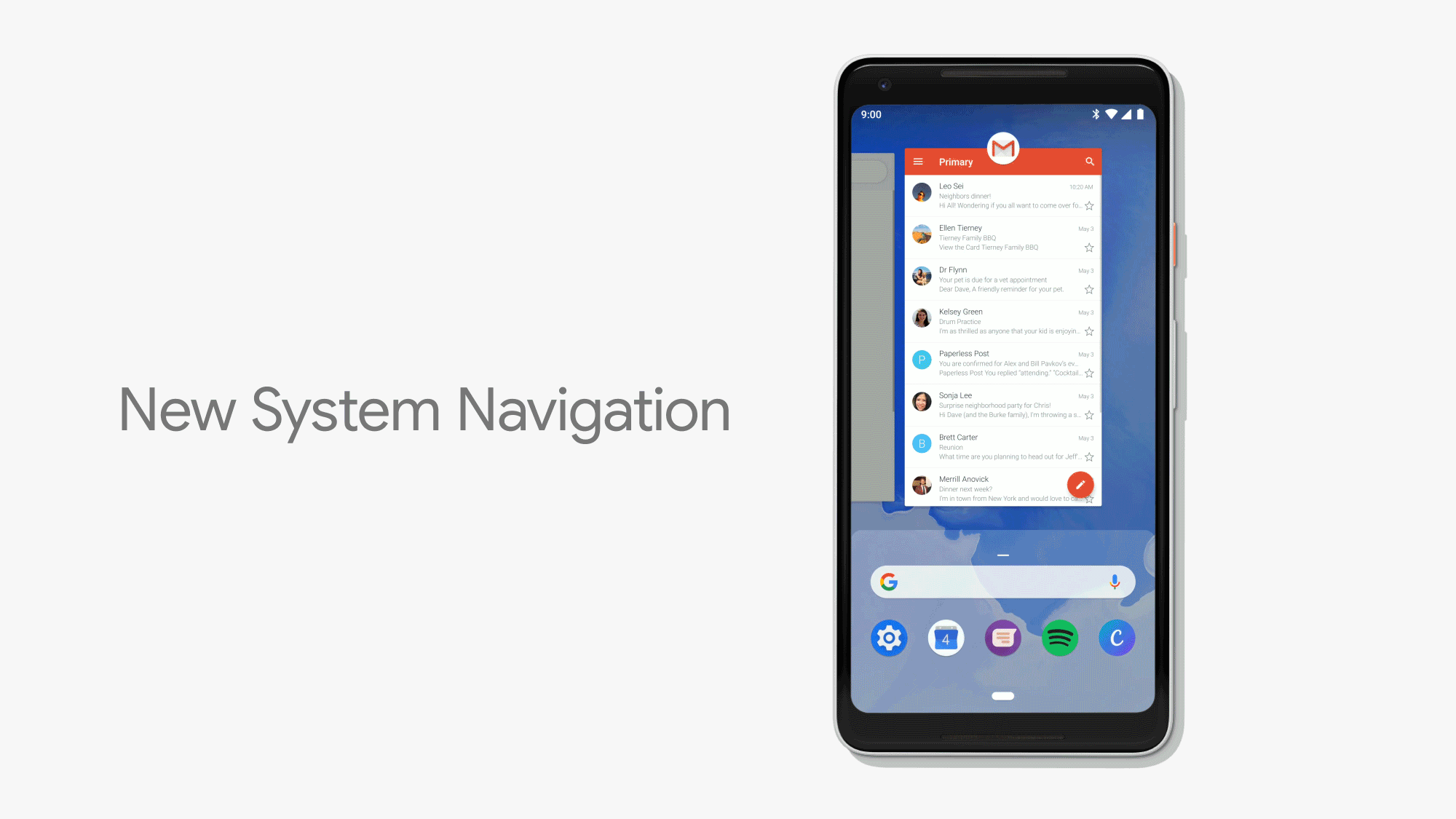 There will also be a work app tab, for those who want to turn off those applications after work hours.
The new AI features will provide support for your mobile without you needing to do anything at all.
Battery issues will be taken care of as Android P will guess which apps you are more likely to open soon, and what apps will stay unused. The OS will then divert power accordingly, it will also use this technique to note if your brightness settings need to change throughout the day.
Google's new "Wellbeing Dashboard" is an answer for phone addicts out there who are looking to tone down their usage.
In the Dashboard, users will be able to find information such as how many times you unlocked your phone, checked for notifications and how much time you spent on your phone today. It will allow you to set time limits on apps, which will grey out once you reach your limit.
Wind Down is a new feature that will allow you to prepare for bed, simply set a time in which you want to start winding down for the day and the OS with turn your phone into greyscale. This is meant to decrease the attractiveness of opening your phone, which is known to keep people awake.
Although it is set to come out at the end of summer (August), some lucky phone owners such as OnePlus 6 and newer Oppo models will be able to get it this week.
Almost Automated Emails
Only two weeks after the announcement that Gmail would be getting a huge redesign overhaul, Google announces a few new changes to the popular electronic mail system.
Last year's Smart Reply is being expanded with this year's Smart Compose feature, powered by Google's AI system.
Smart Compose will allow email writers to almost let the AI do the typing; the AI will provide text suggestions to complete your sentences by correlating the other content of the email such as its title.
Google Assistant gets more human; now helps with calls
In efforts to make their phone assistant feel more human, Google will be adding 6 new voices in addition to the original "Holly."
The voices, put together using Text-to-speech software WaveNet, will enable the assistant to sound more human, adding humanistic sounds such as hmmm and etc.
Google had its 7000 guests surprised and laughing with two examples of the voices at work, with the assistant calling a hair salon for an appointment. The salon was not able to distinguish the voice as an AI/robot.
For some excited fans, singer John Legend may be one of those new voices coming soon to Android and Google devices.
Google Maps to recommend and show you the way to new places
Google Maps is gearing up to become a new social network experience of its own with its upcoming update.
The app will be getting a "For You" tab that will include recommendations of places to go according to your previous likes and reviews. It will generate an idea of things you like through data collected by the AI, such as if you prefer Pizza over Mexican and etc.
Trending locales within your location range will be shown, according to your home setting and places you visit often. You'll also be able to share places with multiple people, and vote real-time on whether to go while still in the app.
"Maps was built to assist everyone. We've mapped over 220 countries and territories…we've given more than 1 billion people the ability to travel the world with the confidence they won't get lost along the way. But we're far from done." Stated vice president of Geo, Google, Jen Fitzpatrick while on stage, announcing Google Maps' newest and most important feature.
A new Augmented Reality (AR) feature, with no release date, will use a live-feed from the user's phone to point users in the right direction, as if you're in a video game like Need for Speed, by using pointers and directional cues over the live footage.
Google Lens, from real to digital
Google Lens comes out with two bright new features.
Google's AI gets used again to help users separate objects from photos, enabling them to focus attention to an object such as by turning the background black and white, images of documents can now be turned into PDFs from within the user's phone.
The most interesting feature will be the app's ability to colorize old black and white photos with a push of a button. The app will also allow users to copy words from a photo taken of documents, such as with Samsung's Bixby Vision.
Tell us, what was your favorite update? Which are you excited the most to try? Let us know in the comments.