Most of us watch movies or TV shows for the sake of fun or wasting time; not so many people watch them with the intention to analyze or build theories. You should know that while watching a movie, without even noticing, it can teach you huge life and career lessons. You can notice this when you feel motivated right after watching a movie or a show.
So, here are some recommendations that can inspire you and motivate you to work hard.
The Internship
The Internship is one of the funniest movies starring Owen Wilson and Vince Vaughn. The movie can be your source of motivation to always keep going and never give up.
The movie revolves around two men who were laid off and trying to enter the digital world and compete against those of young age through an internship at Google. Throughout the movie, you can see how the 2 main characters are struggling to keep up but eventually win and get a permanent job.
The movie teaches you that no matter how old you are or what career you took, as long as you set your mind on something, you can achieve it with hard work and great effort.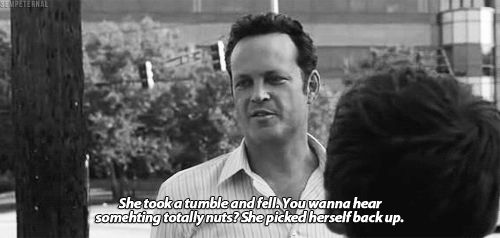 The Devil Wears Prada
One of the most famous movies ever, starring the legendary Meryl Streep, Anne Hathaway, and Emily Blunt and it will remind you that as long as you love your job you can handle all the pressure.
We see the protagonist struggle with her job and her manager and throughout the movie, she's trying to get along with her boss and tries to win her over.
This teaches us persistence and patience. As long as you love your job and have a goal to achieve and passion to guide you, you can overcome every obstacle you face.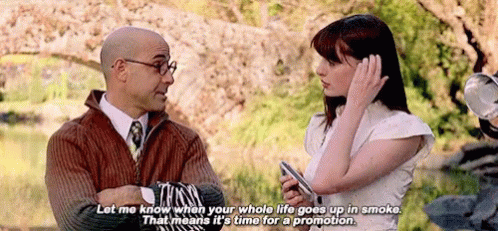 The Intern
You're never old to do something brand new. The movie is starring the great Robert De Niro and Anne Hathaway.
You can learn a lot from this movie as each character teaches you a career lesson and a life lesson. First of all, how Robert De Niro's character chose a totally different career after retirement shows that no matter how old you are it is ok to try new things and even succeed in them.
Also, balance is required and it is shown in Anne Hathaway's character and she also shows how hard work always pays off.
The Pursuit of Happyness
The masterpiece that Will Smith has presented in 2006 is still one of the best until this very day.
Another great lesson about persistence was set by this amazing movie.
We all go through moments in life especially in our careers when we feel like everything is falling apart or we can't put our hands on the right career path, this is normal and all that we need to do is be patient and keep on working and finding solutions.
Also, one of the great lessons the movie teaches us is that good things do come to those who wait.
Whether you're into Korean drama or not these 2 shows will definitely grab your attention.
K-Drama: Start-Up
Start-Up is a Korean series starring Nam Joo-hyuk, Kim Seon-ho, Bae Suzy, and Kang Han-na. If you're thinking about starting your own business, then this series is definitely recommended.
This series gives many tips about how to start your startup and how to even form your own team. Step by step, it takes you towards the risks you can take and how to solve them. Through the episodes, you will feel that you need to have your own startup now because after watching it you will feel highly motivated.
Some of the lessons you will learn from the series are that not everyone can be a CEO; you can be the company's owner but you need someone with more skills to run it properly and that it is ok to fail, you just have to get back up and try again.
K-Drama: Crash Landing On You
Another one of the best K-Drama starring Hyun Bin, Son Ye-jin, Seo Ji-hye and Kim Jung-hyun. The series can be your inspiration to always follow your dreams.
What Crash Landing On You teaches you is that you should always follow your dream. This can be seen in Yoon Se-ri (Son Ye-jin) as she starts her own business away from her family to do something she's really passionate about, which becomes successful. Yoon Se-ri is an example of what a successful entrepreneur is as she makes sure the quality of her products is at its highest and even tests it herself and when she faced a scandal, she turned it into a marketing opportunity.
Share with us what other movies or shows motivate you to invest more in your career.