Mobile applications have long become a part of our lives, a part of our daily routine. Which is why it's important to keep updated about the best ones to help us get through our day, especially in creative fields such as marketing and design.
Whether you need a little help with keeping track of tasks, organizing your crazy ideas, or need your lightbulb to turn on with good ideas, these apps have you covered.
Productivity: Google Keep (Free)
Getting into it, we're not sponsored by Google but we would love to sponsor their amazing application. An integrated cross platform app, Keep "keeps" everything up front with a bulletin board/post it user ad free interface.
It allows users to create post it-like notes, which can be moved around, and even colored according to your preferences. Users can create notes, lists, voice notes, sketches/handwritten notes and image reminders.
The app also comes with shared features, users can include collaborators in specific notes as well as create reminders for specific tasks. Labeling allows for easier organization as well.
The application goes on both IOS and Android phones, as well as working on Desktop. It links your devices to your Gmail account, making seamless switches to different devices a breeze.
Organization: Mindly (Freemium)
Mindly is a great application for those that love mindmaps, roadmaps, organizing thoughts and brainstorming.
This simple to use application allows users to work with circular orbiting objects which can be titled and written in. Starting with the sun (your main objective/idea/goal/etc), users can create orbiting planets and moons to spread out.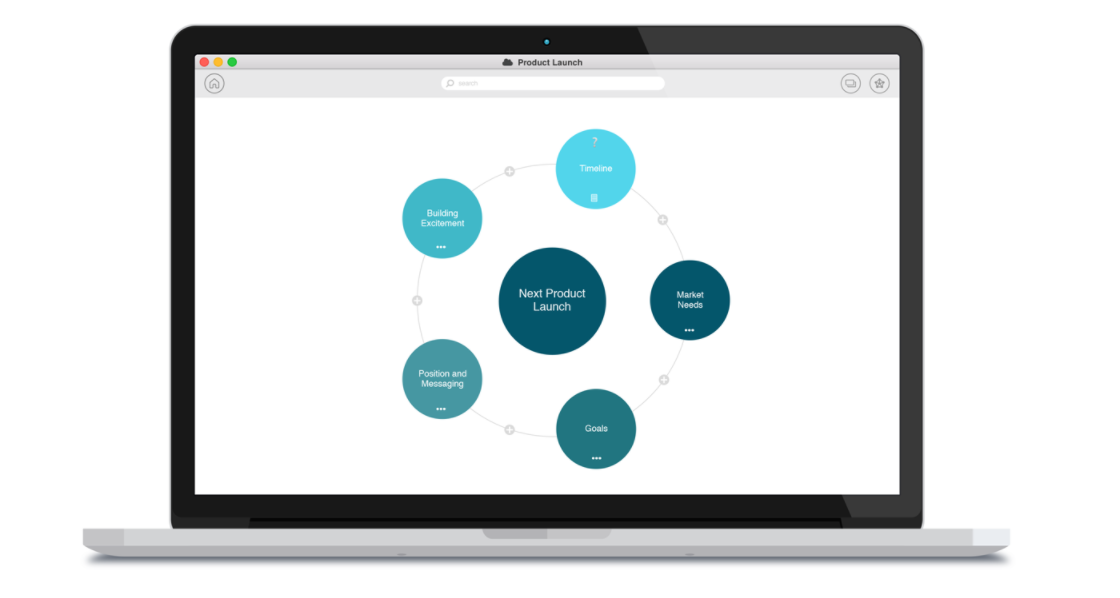 It gives the ability to zoom out to see the whole picture; seeing how your basic concept or thought grew is a great feeling for many, or an intimidating one.
It is a simple and structured way of both brainstorming and going in-depth into specific thoughts/ideas. The app allows for PDF export (free), as well as text and image (premium). Users can also share Mindly maps with others by exporting and sending it in its native format.
The free version allows up to 100 elements/moons, while its premium (56EGP) allows for unlimited elements. The app is also completely ad free on both.
Mindly is available on IOS, Android and Macs.
Creativity: Behance (Free)
Behance is the popular and much beloved design portfolio site run by Adobe.
The website, and now app, provides an abundance of international creative work and portfolios from some of the best in graphic design, photography, videography and motion graphics.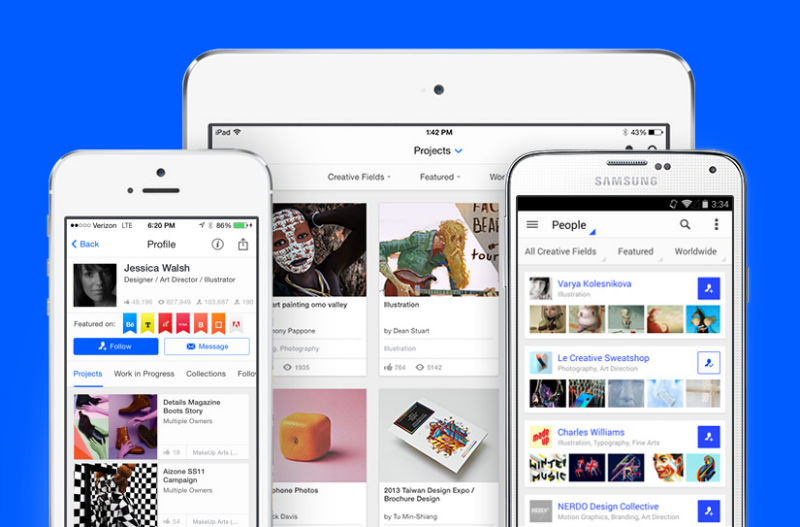 It is also a place for fellow creative minds to find inspiration while going through the millions of items on the site.
If you are in need of some creative inspiration, show off your creative muscles, or something to boost your creativity through some friendly competition, Behnace is the place to be.
Their app is available on IOS and Android.
Inspiration: TED (Free)
For some life or work inspiration, TED conferences have become the top event for people to meet, mingle and inspire/be inspired.
Now TED is bringing to the small screen, with their app for those on the go. With dozens of inspirational videos, their podcast and curated playlists to fit your needs, the app is filled with all your inspiration needs.
It also comes with a "surprise me" feature; users can choose from a list of what they feel like seeing, such as courageous or informative, and provide the amount of free time they have. The app then gives users a playlist of curated videos according to their choices.
The app can be found on IOS and Android.
The Machine: Milanote (Freemium)
Milanote is the secret gem that high tier executives and creatives use to bring their ideas to life. The website and app provide a wide range of seemingly unlimited abilities for almost all professions.
The website also contains an inspiration corner. It includes multiple ways to use the application, according to different professions as well.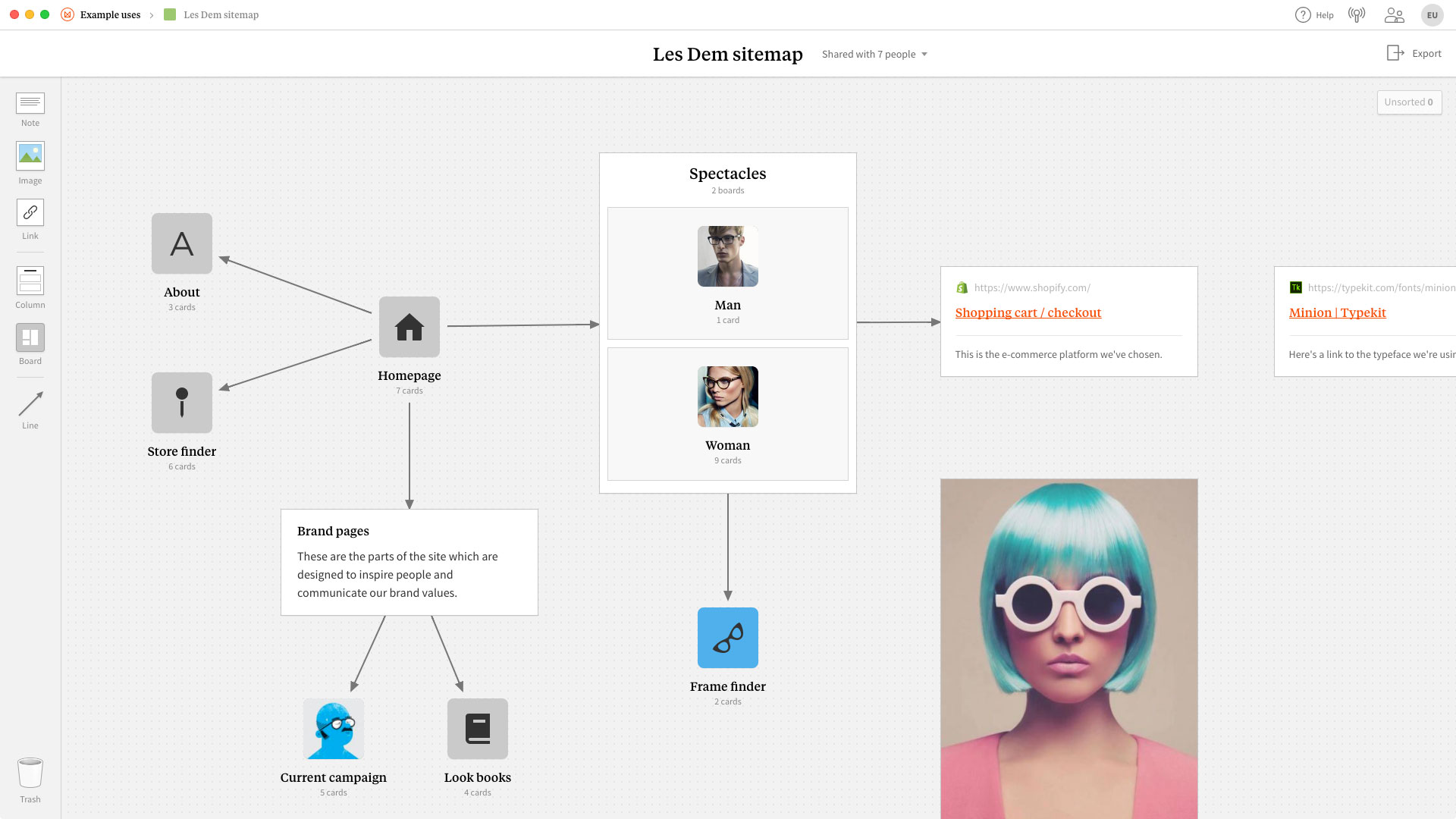 Similar to Google Keep, users can create various types of sticky notes and put it on their board. Unlike Keep, the notes can be moved around in any order you deem fit, and are not forced to go to specific locations.
This makes it easy for many users to create timelines, mood boards, mindmaps, creative briefs, customer journeys, and mapping out storyboards.
The app easily lets you put everything together, images, links and etc, and puts it in a highly visual eagle eye's view.
The app and website is free up to 100 notes, links or images. Supportive users, or businesses, can pay a 10 USD fee for unlimited space and notes.
The app is only available on Macs at this time, but future users can push forward a Windows and Android app by voting on their poll here.