Ever wondered how McDonald's makes their chicken nugget shapes? Or what exactly is in a chicken nugget? As part of their "Your Right To Know campaign," McDonald's Egypt is happy to answer your most elaborate questions.
For over 5 years, McDonald's international has been making a greater effort at transparency and engagement when it comes to consumer concerns and questions about their food and beverages. Its local branches have also followed suit, last year the fast food giant invited people to come into any of their restaurants' kitchens and see how food is handled first hand.
For decades, McDonald's has been applauded and celebrated for its industry raising standards worldwide, and is still one of the only fast food chains in the world that is able to maintain practically the same flavor in all restaurants all over the world. A feat that shouldn't be scoffed at, when you consider that the fast food chain has multiple restaurants in various countries.
Quality is also an important factor to the company. For decades, the company has held onto strict quality and safety standards, ensuring that the quality of beef, chicken, dairy and vegetable products have always been at their peak quality and the company's highest priority.
McDonald's has realized over the years that with the spread of misinformation and fear for their health and safety, people are willing to be more active in ensuring they are eating from clean and, in our case, halal places.
Your Right To Know Your Food
In order to fight misinformation and alleviate fears even more, McDonald's Egypt has been pushing their "Your Right to Know" campaign harder than ever. They understand that you, your family members, and even your in-laws are worried about what goes into your bodies.
Earlier this year, they released another ad for the campaign with actor and comedian, Bakri Kabakibi.
While the videos and scheduled tours are a great start, McDonald's Egypt felt the need to make it even easier for locals to ask their most trying questions.
For a while now, McDonald's Egypt has been providing answers to some of the most common questions about their food on a special KnowYourFood website. To further engage the community and increase transparency, the fast food chain is expanding their website in phase 2 of their campaign to include a new 2-way communication model, which will allow consumers to ask their own questions to be answered online.
The KnowYourFood website is a great example of a major brand creating a special 2-way channel for its consumers to feel more engaged and up-to-date with their favorite brand. There are already several questions posted on the platform with answers.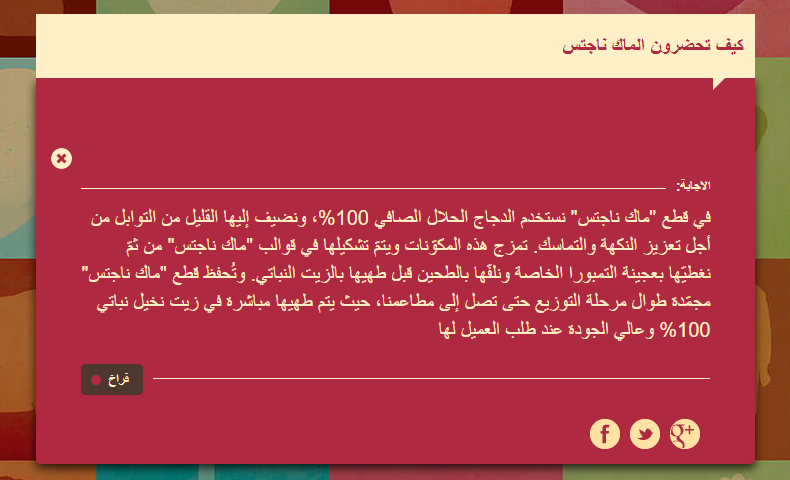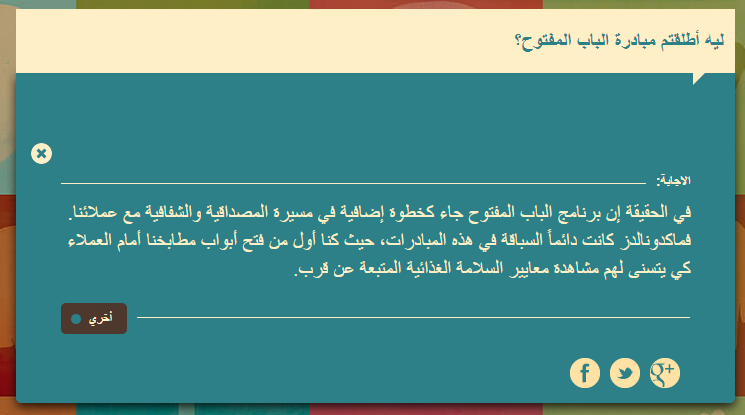 Do you have an important question? Ask them right now!