When Souq ran their first "White Friday" sale in the region back in 2014, no one could really guess just how much of an effect the international holiday could have in MENA.
By 2018, Dalia Chartouny, Industry Manager for Retail & E-commerce in Google MENA stated "most searches start 5 weeks ahead of Black Friday," and the statement continues to be true.
In Araby Ad's 2019 Black Friday Report, the MENA-based marketing intelligence platform showed just how much of an offline and online shopping phenomenon Black Friday has become in the region.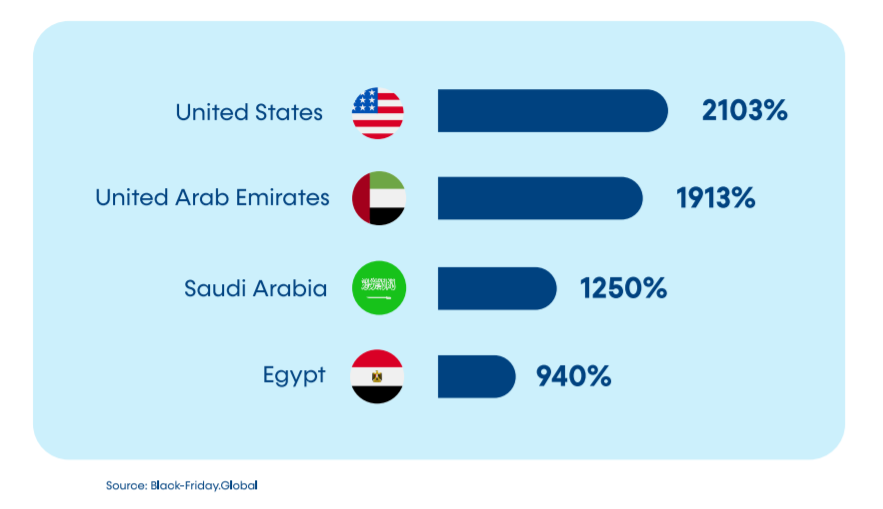 The increase of sales during Black Friday, compared to other days of the year, truly show the amount of possibilities brands can jump on during the shopping extravaganza. With the rise of the ecommerce industry, which helped spread the concept of massive discounts near the end of the year in the region, Black Friday has now become an annual obsession.
Breaking Its Own Record; Araby Ads and Black Friday
In a statement, Araby Ads wrote
"…the team behind ArabyAds had the chance to contribute in the online sales records by generating sales for their clientele from different industries; ecommerce being the fiercest. As a result, they [broke] Black Friday records by generating more than AED200 million in sales for their clients with more than 2 million sold items."
Other Araby Ad News > Local Advertising Startup ArabyAds to receive 6.5M USD from Equitrust
According to its 2019 report earlier this year, in Egypt, 47% of users had previously bought online and 47% of surveyed were already familiar with the shopping craze. KSA and the UAE held similar numbers to each other, with users who had previously shopped online at 64% and 68% respectively, and 79% of those surveyed in both countries were familiar with Black Friday.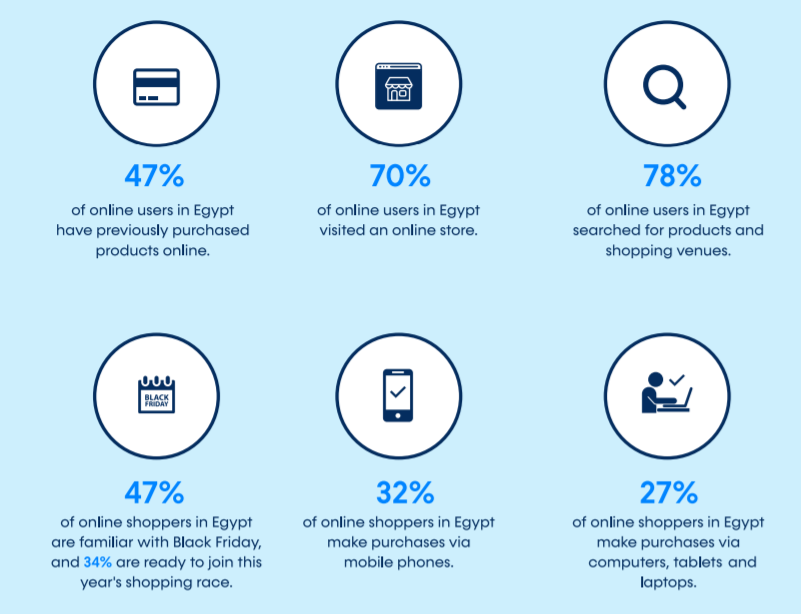 With increasing online shopping habits in the region, the numbers show the massive potential that Araby Ads was able to harness in its record breaking run this year.
Using Facebook, Instagram, Snapchat, YouTube, Twitter, Blogs, and Content websites to gain momentum and traffic for their client's websites, they were able to directly influence thousands of consumers during the shopping blitz.
According to the company, "This [was] been done through more than 2000 influential personalities, 1500 affiliates in the MENA region, and more than 35 media buyers who work on promoting the clients' brands on various traffic sources."
Related > Explaining Affiliate Marketing as emerging market in MENA region
When asked their advice for 2020 on Influencer and Affiliate marketing Araby Ads told us that when working with Affiliates and Influencers, it is always good to plan ahead of time from the promotion period. Sharing bestselling items, stock count, marketing calendars, and other information will help the partners to promote the right product/promotion to their audience at the right time.
They also recommended that discounts and promotions on your own ecommerce website is better than having them on a partner's website.
Check out the pros and cons on our Online Retailers vs Branded E-commerce Stores article.
Araby Ads was founded in 2013 by Mahmoud Fathy and Mohammad Khartabil, who had a vision of creating the largest affiliate network in MENA and expanded into a one-stop-shop advertising intelligence firm that offers comprehensive marketing solutions for companies in the MENA region.